Welcome to the City of Titans Wiki
City of Titans is 

the superhero MMORPG being developed by Missing Worlds Media. It was originally known as The Phoenix Project and was created in the spirit of City of Heroes, an NCSoft game that is no longer available

. The game's release date is currently scheduled for Fall 2018. This wiki will be a collaborative resource for the game. It is maintained with the help of fan contributions. Feel free to use our Discussions or chat room to discuss development and gameplay. All editors are welcome. Come join our community!
City of Titans is a multiplayer online game that pits heroes against villains. It's a story of good vs evil in which the player chooses their own adventure and runs their own agency in a world of costume-covered superhumans. Be the hero you always knew you could be and take a stand in the name of honor, truth, and justice. Be a shining light in the center of darkness. Fly, punch and blast your way into the hearts of the citizens of Titan City. Or maybe, this isn't your style at all. Maybe you choose to lurk in the shadows, waiting for that perfect moment to strike against everything good. Gather minions, plan and scheme to bring down those who would try to stop you. In City of Titans, the choice is yours. Read More...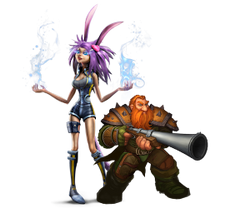 Community content is available under
CC-BY-SA
unless otherwise noted.